Due to unfortunate circumstances the Columbia Creative Factory Halloween Party has been canceled.  If tickets were purchased recently, a refund will be paid promptly. Sorry for the inconvenience. 
                2017 Albatwitch T-shirts on Sale   $15.00
      
This slideshow requires JavaScript.
                      ALBATWITCH DAY
Saturday, October 14, 2017 11 AM – 4PM
Family Movie Night 6 PM – 8:30 PM     Halloween Party 6 PM – 10 PM
Museum Lectures  11 AM – 4 PM       Apple Pie Contest 11 AM – 2 PM
Zombie Beauty Contest   2 PM – 4 PM
Apple Pie Contest- Artwork- Car Show-  Food Vendors
Halloween Party- Lectures- Live Music- Trolley Rides- Zombie Beauty Contest
Vendor Application: 2017-albatwitch-day-vendor-application
Live Music by:
This slideshow requires JavaScript.
Featured Speakers
   Ed Kelemen
Ed Kelemen, a retired police officer, lives in the semi rural town of New Florence, Pennsylvania with his wife, Lynn-Ann and the two youngest of their five sons. They share a century-plus old home with two humongous dogs and a clutch of attitude-ridden cats.
His weekly columns, "The End of the Line with Ed Kelemen," and "Civil War Chronicle," currently appear locally in the Blairsville Dispatch. 
He is President of the Ligonier Valley Writers and a member of the Greensburg Writers group, and has served in an advisory capacity at a number of roundtable discussions at Barnes and Nobel to assist unpublished authors.
He has had numerous articles and short stories published in local, regional, and national publications.
Ed has collaborated in writing two books about hauntings in the Laurel Highlands Area of Pennsylvania with M. A. Mogus. They are titled, "Weird West Overton," and "The Haunted Foothills."
Other projects include:
"The Dutch Uncle," a Private Eye Novel set in and around Pittsburgh, PA, published in December, 2012.

"The Little Drummer Girl of Gettysburg," a ghost story novel for young readers to be introduced at the 150th Anniversary of the Battle of Gettysburg, but available right now

"Route 30 – Pennsylvania's Haunted Highway," a tour of all the hauntings along the original path that USD Route 30 has taken from Point State Park in Pittsburgh to the Ben Franklin Bridge in Philadelphia. Available at select locations now.
And he is working on at least four other projects, including a sequel to "The Dutch Uncle" titled, "The Polish Prince."
Ed's lectures on police procedures and CSI for writers at various locations in West Central Pennsylvania, including Westmoreland County Community College and Seton Hill University have been well received.
This slideshow requires JavaScript.
"Crypto Kid"Colin Schneider
Colin Schneider is one of the youngest active researchers in the United States, at only 16-years-old. He has been involved in cryptozoology and ufology since he was 13 after he visited the International Cryptozoology Museum in Portland, Maine. A frequent attendee of conferences about the unexplained, Colin lectures at numerous events around Ohio and Pennsylvania. Colin also is a regional representative for the Centre for Fortean Zoology. He is the host of the Crypto-Kid radio show on the WCJV Digital Broadcasting Network. He can be contacted via email at paranormal10142@gmail.com and can be found online at paranorm101.blogspot.com.
Ron Murphy                                                                 Cryptozoologist, Folklorist and Paranormal Investigator
Delve into the mysterious phenomena happening in Western Pennsylvania with paranormal investigator Ronald L. Murphy, Jr. Unexplained World combines hard research and historical data with first hand accounts gathered by Murphy and his fellow adventurers as they experience the small towns and untamed wilderness known as The Chestnut Ridge. Murphy pierces the veil of the goblin universe all around us. In this guide he presents local folklore and compares anecdotes and news stories with ancient tales from around the world. Unexplained World looks carefully at each potential case of paranormal activity and determines which are easily explained by by mundane causes, which are merely the stuff of legends, and which events must be influenced by forces outside normal human understanding.
Tim Renner- Crypto and Paranormal Author
Newly released best seller, Bigfoot in Pennsylvania, though the terms "Bigfoot" and "Sasquatch" have only been in our popular vocabulary since the late 1950s, people have been seeing large, bipedal, hairy monsters for as long as we've been keeping record. From the myths of early man, to medieval manuscripts, to the earliest newspapers, these creatures make appearances by various names, but their described appearance and behavior seem to suggest Bigfoot has been hiding in the woods beside us for as long as we can remember. Old newspaper articles call the creatures "wild men", "gorillas", "hairy giants", "ape-men", and "spooks" – but the reports describe large, hairy, man-like creatures crying out with unearthly, eerie howls and leaving strange footprints in their wake. Collecting newspaper reports from the 1830s through the 1920s, the articles in this volume show that Bigfoot is not new, nor is it a phenomenon confined to the Northwest United States and Canada. Bigfoot creatures seem to have been roaming Pennsylvania for as long as anyone can remember. Herein are strange tales of wild-women abducting children; frightening wild-men slaughtering livestock; and giant gorillas roaming over the hills of Pennsylvania. Read about huge, bare footprints found in the snow and mud; ape-men attacking humans; and weird, hairy beings creeping across farm, field, and forest.
York County's Toad Road and the Seven Gates of Hell have been the subject of news articles, ghost story books, and even an independent horror film. One local man has done his best to find the real story, digging up the truths behind the urban legends and dispelling rumors associated with the tale. However, the real story may be far stranger than the legends.
Timothy Renner's  book, Beyond the Seventh Gate documents his travels through local places associated with strange activity. He walked Toad Road; wandered Chickies Rock, and Hex Hollow; visited lonely graveyards and old iron furnaces. He reports on Goatman, Bigfoot, Mothman and werewolves. According to witnesses, all of these creatures have been sighted in our region.
Renner, a folk musician and illustrator from Red Lion, wrote the story about Nelson Rehmeyer and York County's infamous "hex murder" which appeared in the Weird Pennsylvania and Weird USA books (both published by Sterling 2004 / 2005). He also took the photographs which accompanied both his story and the entry about Toad Road. "I never agreed with their version of the Toad Road story," says Renner, "and I never liked that my photos were associated with their version of the legend."
According to Weird Pennsylvania and a host of subsequent ghost story books, an insane asylum burnt down on Toad Road and the inhabitants met a fiery end – or escaped and were killed by fearful townsfolk in the surrounding woods. Somehow seven gates were erected to keep people away from the area of the ruined asylum. These gates became known as The Seven Gates of Hell. If you were to pass through them, you would be greeted by ever more horrifying things as you passed through each consecutive gate.
The author asserts that the local legend of "The Seven Gates of Hell" was not even originally associated with Toad Road. "There's plenty of strangeness to go around in regard to Toad Road, it just has nothing to do with the Gates of Hell," says Renner. Nor anything to do with insane asylums or mad doctors as different versions of the story have reported.
The book doesn't stop at Toad Road. Beyond the Seventh Gate explores many local mysteries including The River Witch of Marietta; a flying phantom associated with Camp Conewago in New Oxford; a singing corpse in York; strange lights seen in Seven Valleys; a UFO landing in Gatchellville; and Bigfoot creatures – which have been seen throughout the region.
Renner found stories of giant, hairy 'wild-men' – what reporters used to call Bigfoot – from local papers as early as 1858. Amongst his many local Bigfoot stories, he details the drama of the "Gettysburg Gorilla", a Bigfoot creature which stalked across Adams County in 1921. The creature caused quite a stir. A Gettysburg man even shot the "gorilla" – which, after falling, got up and chased the man back into his house.
Though Beyond the Seventh Gate has been published, the author continues to research local stories about weird places and odd sightings. "Much of this book was about the past, but I hope my next book will be more about current strange events," says Renner.
Beyond the Seventh Gate  is fully illustrated both with Renner's own pen and ink drawings and the images of local photographer A.E. Hoskin. The book will be available for sale at the 2017 Albatwitch Day.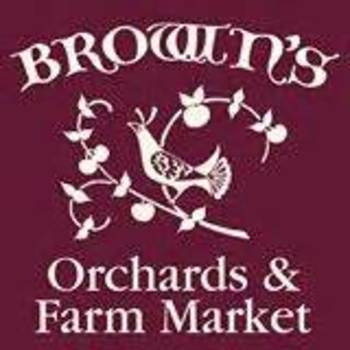 "The Legend of the Albie"
Local legends in the area of Columbia, Pennsylvania speak of a creature called an "albatwitch." The albatwitch is a small (about 4 feet tall), manlike creature which supposedly lived in wooded areas. Their main area of residence seemed to be near Chickies Rock, a heavily wooded area along the banks of the Susquehanna River about a mile or two north of town. Albatwitches were also reported from wooded areas all along the river's shore.
The creatures are named for a habit which they possess. Their bizarre common name is short for "apple-snitch", as they are reputed to have a taste for apples. Legends speak of how the albatwitches would oftentimes steal apples from picnickers, occasionally even throwing them at the startled people. Legends also record that the creatures often sat in trees, coming down only to find food.
Legend also says that the albatwitches either became extinct or were driven nearly into extinction in the later years of the nineteenth century. Chickies Rock, where the creatures supposedly lived, does have a tradition of strange sights and sounds – in the 1950s and 1970s, a manlike figure was seen several times, and local legends also speak of sounds like the crack of a whip heard in the woods at night. One can only wonder if these could be connected with the albatwitch.
Whether these stories are connected or not, several sightings of Bigfoot-types have been recorded from this area. A vague report concerning the sighting of a hairy humanoid came from Lancaster in 1973. Lancaster is a scant 10 miles east of Columbia. Another came from the town of North Annville (about 20 miles to the north) in the same year. In addition, a number of reports have surfaced out of neighboring York County.
Also, some sources say that the Susquehannocks, like many Indian tribes, had a belief in an apelike monster, and sometimes depicted it on their war-shields. The Susquehannocks were a local tribe – coincidentally, major evidences of their civilization (ruins of a village and burial grounds) were found at the base of Chickies Rock.                                                                                                                                                                                           Source: Bigfoot Field Researchers Organization 2000
Philly Weirdness
Although slightly further afield from Philly, one of the most sinister of monster legends which has fascinated us for years concerns Lancaster County, a place which, over the years, has been known for its reports of ferocious werewolves and also Bigfoot. In the past at Phillyist we've discussed these eerie legends with brief mention of one of the strangest spectres known to haunt the county: The Albatwitches.
These spookily-named apparitions have been the belief and cultural dread of the Susquehannock Indians for many years, existing as local bogeymen but also with relations to hairy hominids such as Bigfoot. The Albatwitch however, is a slightly smaller form, around four to five feet in height, also sighted in York County .
The Indians paid homage to these elusive monsters by carving images of these fiends on their battle shields, to create fear and trepidation. Despite being reasonably small in stature and having such a fearsome reputation, the Albatwitch is said to mainly feast on apples and is often considered a cunning creature which steals, usually from those who are relaxing with a woodland picnic, only to find their apples missing. The beast lurks in the shade of trees and snatches the apples, and that's where its eerie name originates, deriving from "apple snitch." It seems that the critters have ape-like characteristics and have even been known to playfully throw the remains of the apples back at the people they stole them from.
The legend of the Albatwitch, which comes mainly from the area known as Chickie Rock, sounds like a vague yet unsettling spook tale. It is said that the monsters make their presence known by peculiar whip-crack noises which emanate from the dark woods, and although sightings still allegedly persist of these creatures it is believed they were driven to extinction during the early 1900s either due to lack of woodland or fading superstition, but the reality is, such mysterious forms resemble that faceless entity we all fear, that unnerving aspect of the unknown.
Surely it won't be long before a movie called The Albatwitch Project emerges, detailing the misty fantasy of this long forgotten woodland prowler.
                                                   "ALBIE" T-shirts  $15.00 ea.                                                        Available October 1  "Bridge Bust" and October 8 "Albatwitch Day
Live music by
  Stone Breath has just released an album called "CRYPTIDS" which is full of songs about cryptid creatures, ghosts, and legends – most of them from Pennsylvania. One song called "Apples for the Albatwitch" is featured on the album.
This slideshow requires JavaScript.